Despite this second confinement, the Corderie site remains accessible!
As a result of the measures taken by the Government, the Corderie is closed until further notice. You can contact us by email (info@cordage.be) or by phone at 02 640 72 47. We can ensure deliveries for Belgium, France and the whole world. For made-to-measure products, we can ensure the manufacture of doormats, industrial and rope ladders and the whole range of nets. We hope that everything goes well for you and your loved ones! The Corderie Team
Twisted synthetic hemp rope Ø: 24,00mm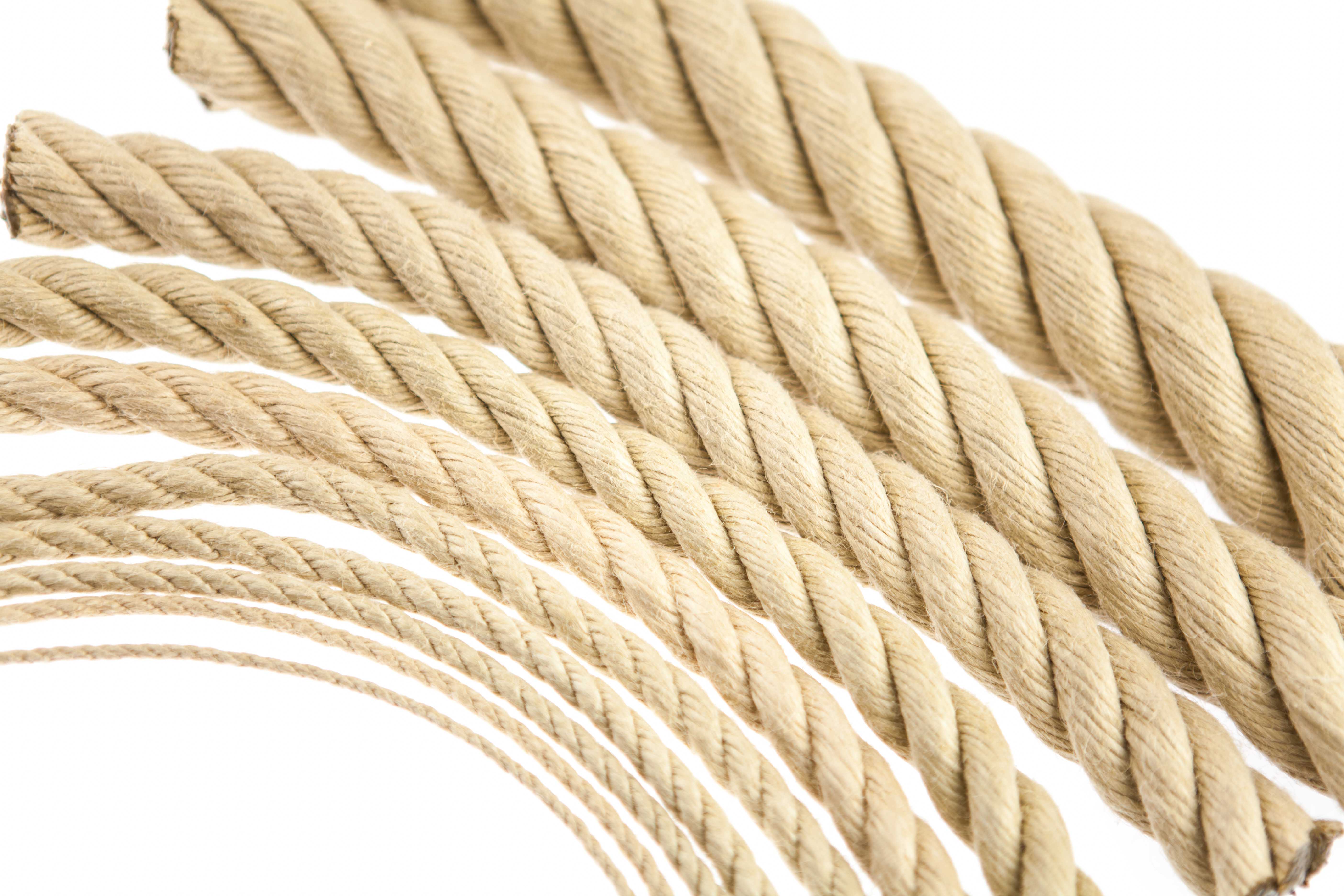 Datasheet
| | |
| --- | --- |
| Reference | W0287 |
| Diameter | 24.0 mm |
| Breaking load | 4800.0 daN |
| Strain | 10-15% |
| Colour | Beige |
| Component | polypropylène imitation chanvre |
| Weight | 245.0 g / 1.0 m |
Twisted synthetic hemp rope Ø: 24,00mm
Starting price 2,13
€

/ m
By its color and its material, this rope is a perfect imitation of natural hemp! Thanks to its polypropylene synthetic material and its resistance to UV and humidity, it is unalterable and can therefore be used in any type of outdoor application (rope pulling, climbing rope, ...). This high quality rope can be used for decoration, to delimit a space or for cabin construction. This synthetic hemp rope made in Germany is sold at the Corderie (Brussels) by the meter or by the spool.
Price / m
Quantity
€ (excl.)
1 < 100
4.03
100 < 220
2.59
220 < 500
2.37
500 < ...
2.13