Despite this second confinement, the Corderie site remains accessible!
As a result of the measures taken by the Government, the Corderie is closed until further notice. You can contact us by email (info@cordage.be) or by phone at 02 640 72 47. We can ensure deliveries for Belgium, France and the whole world. For made-to-measure products, we can ensure the manufacture of doormats, industrial and rope ladders and the whole range of nets. We hope that everything goes well for you and your loved ones! The Corderie Team
Unbleached braided cotton rope 16-plaited Ø: 8,00mm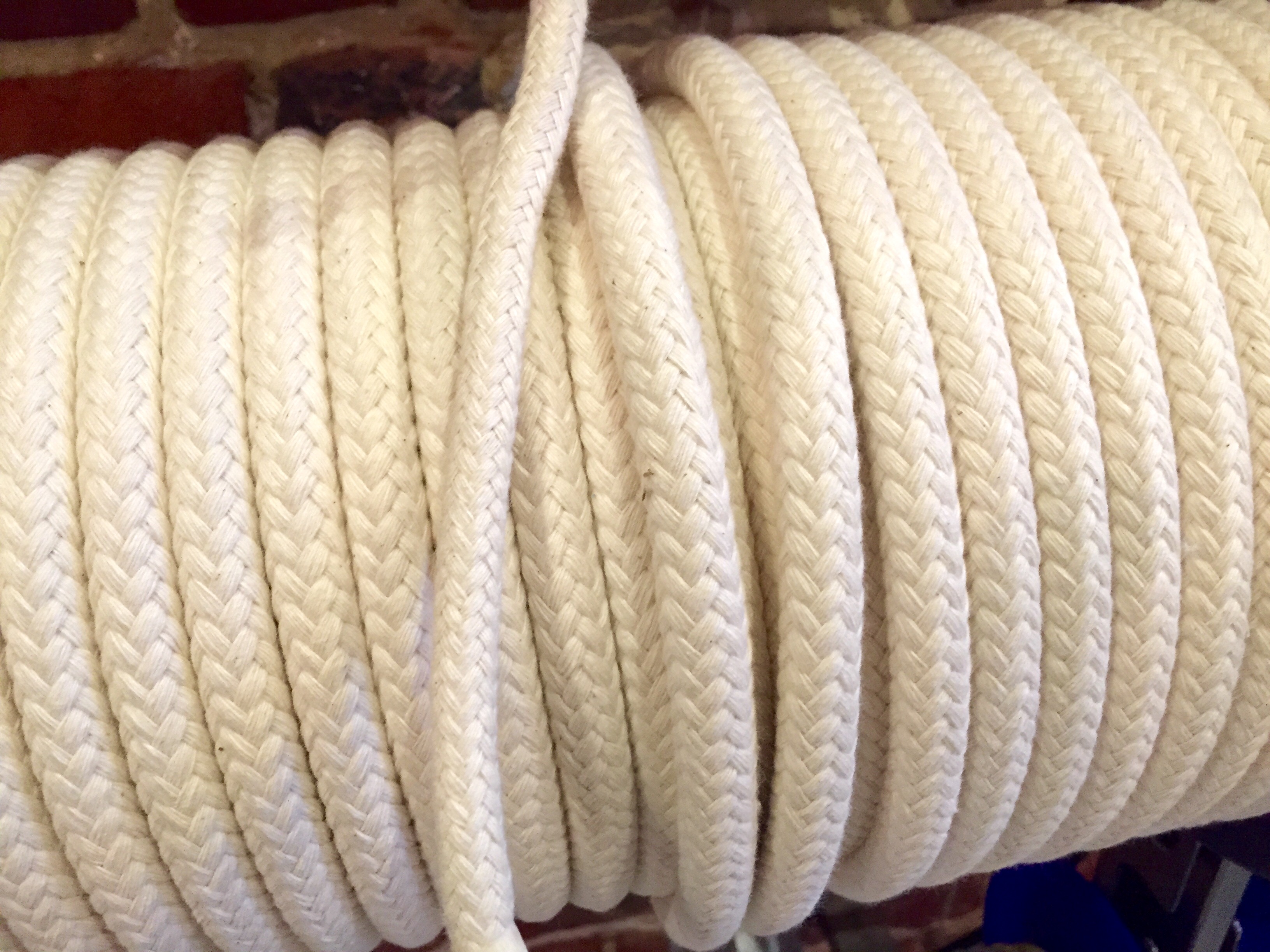 Datasheet
| | |
| --- | --- |
| Reference | W0181 |
| Diameter | 8.0 mm |
| Colour | écru (naturelle) |
| Component | coton |
| Weight | 30.0 g / 1.0 m |
Unbleached braided cotton rope 16-plaited Ø: 8,00mm
Starting price 0,51
€

/ m
This braided cotton rope is very popular for its versatility. - This 16-spindle cotton rope is widely used by Capoeira schools in Belgium, France and elsewhere in Europe to mark practitioners' gradation system. - This drawstring is ideal for candles and oil lamps. Thanks to its natural braiding, this product will completely absorb the flammable liquid. - Natural ropes are less abrasive than synthetic ropes, which is why this cotton rope is a great success for bondage. - This natural cotton rope can also be used for bag handle, decoration and macrame. It is possible to buy this reference to the reel or meter in store or via our website.
Price / m
Quantity
€ (excl.)
1 < 12
1.04
12 < 100
0.89
100 < ...
0.51